I accomplished three things with this make but first here is the pattern: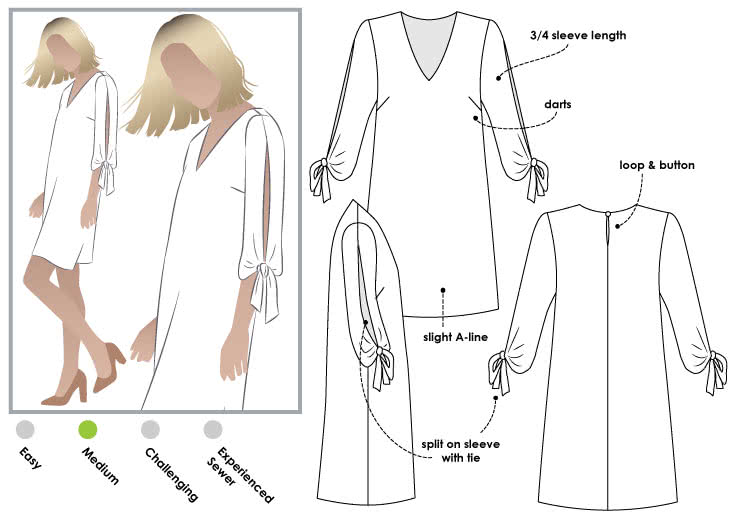 This is the Marilyn Dress by StyleArc. How cute is the design? As you can tell, it has a v-neck, split 3/4 sleeves, a loop and button closure and front darts. You have two choices for the v-neck. I made the more modest one and there is a choice for a lower cut. I plan to wear this to work and church, so the more modest neck it was!
What were my three objectives with this dress?
First, I've had this pattern ever since it was released. I thought it was super cute and unique.
2. And let's face it, with this being the year of the sleeve, I had to have it! It's about time I made this up!
Lastly, I've had this gorgeous rayon in my stash for a very long time.
I love all the colors in it!
It is about time I used it!
Those sleeves!
DH isn't quite sure about the length. He thinks it should be a tad shorter. What do you think?
I call these air-condition sleeves. So cleverly constructed!
Of course I love the little ties created at the lower edge of the sleeve.
I managed to get the pattern to match down each side of the sleeve which I don't show off very well here.
The directions for this are fine. The drafting is beautiful! I really love this dress!
Thanks for reading!
Sue :)