Wow do I love this pattern!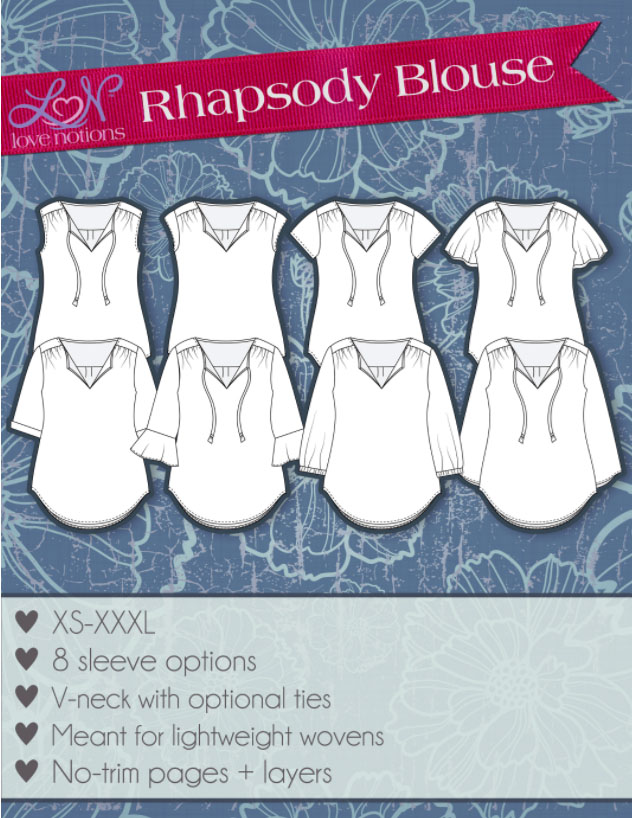 As you can see, it is the Rhapsody top by Love Notions. Below you can see versions made up.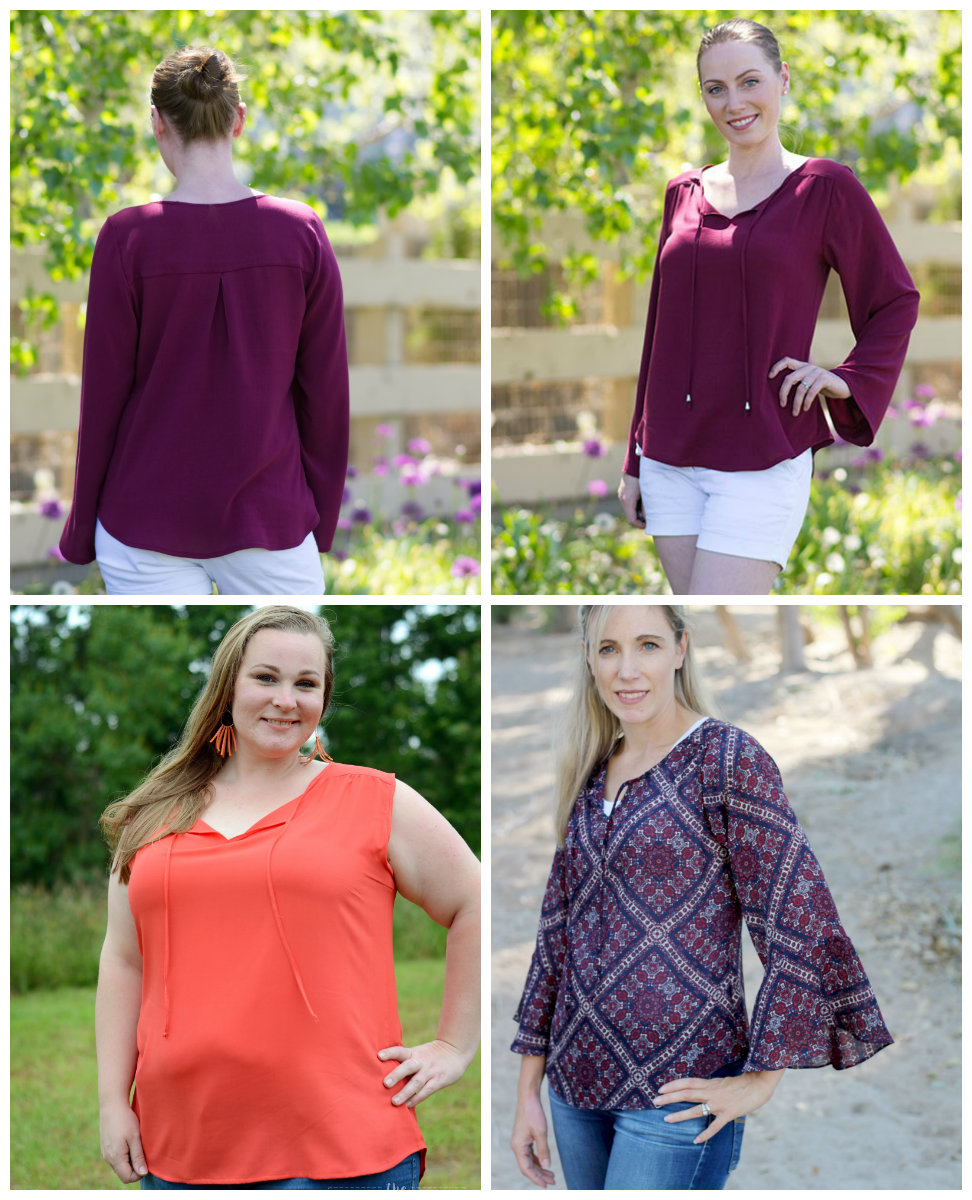 Every version I've seen looks great! My first try with this was made in a striped linen. I've worn that thing several times already! I am so smitten with it, I decided to make it again in a chiffon. I love the vibrant colors of a chiffon but feel very inept when I sew it. I am getting better and more confident but slip, slide, and shimmy is what that chiffon does!
I am wearing a cami underneath as this fabric is very sheer and will show the world what you've got.
I made only one design change and that was making the inverted pleat a gather that matches the front.
Here is a closer look.
I even made my own bias tape to finish off the neckline. That was probably the trickiest part!
I made a narrow hem at the bottom bodice and the sleeves.
I also made french seams throughout, even at the armscyes!
Pretty nice and tidy, if I do say so myself!
I love, love, love this top! And, I love the fabric. It came from Fabric Mart. I am going to put this pattern away for a while, but when I come across the right fabric, it is out on top of the pile again!
Thanks for reading!
Sue