I love my new top! I've read some great reviews about the StyleArc Esme top and seen some great makes but when I pulled the pattern out to create it, I thought, this is just a boxy top--no shape, nothing special--but then I made it and I must say I am quite smitten with it!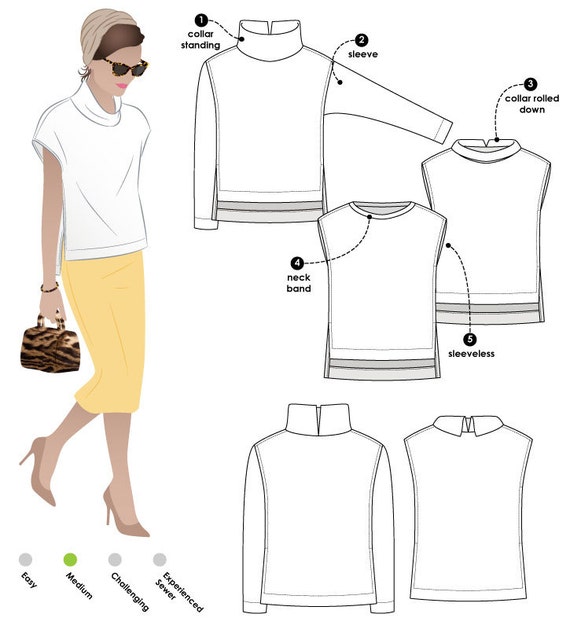 So moral of the story is, sometimes patterns aren't what they appear to be.
Isn't this knit just cute? It has a gold metalic design running through it.
I love everything about this top: the wide hems, the split sides, the split back neckline/collar, and fit. Sorry about the indoor photos but it was 25 degrees F today with a wind child of 4. I might be a hearty South Dakotan but I just wasn't feeling the outdoors today.