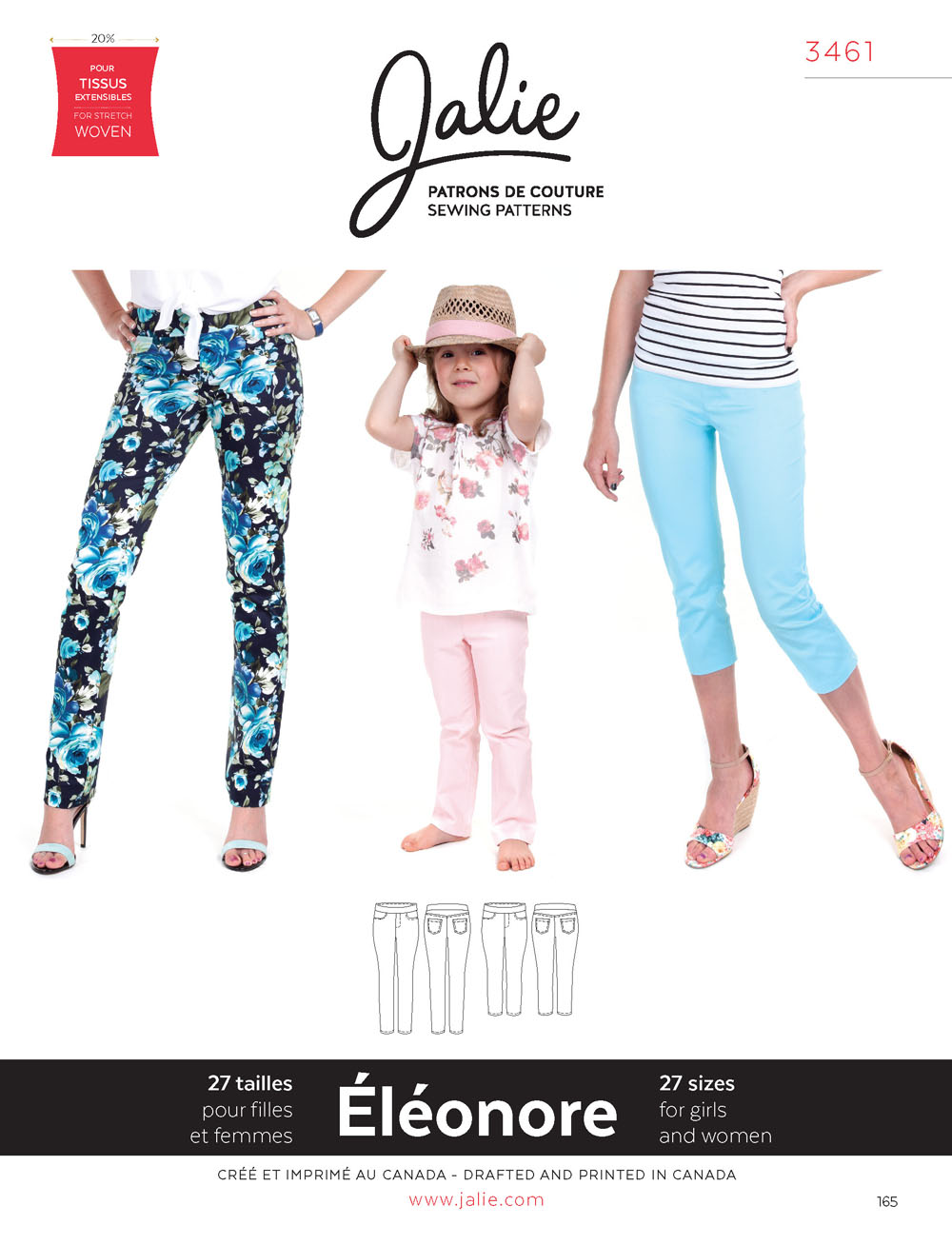 I love my first Elenore from Jalie and now here is my review of the 2nd pair I meant to post weeks ago but have finally gotten to! What took so long? Well, two silly things actually!
One was the pockets were too low in the back took about 5 minutes to take off and reapply and secondly, I had to get over making this a cropped jean. I wanted full-length but with the twisting I had at the lower leg, I was just stumped!
Plus, I have been trying to build up my running distance and pushed it too far too fast and now have shin splints and because of this, I swear I've gained five pounds! These pants are tighter than I remember when I made them!
These are SO comfortable! The fit is perfect right out of the package and the length is perfect, even if my legs are twisted--more on that later!
Start to finish these took about 2.5 hours. Not bad! While this print may be busy, I really like it!
This is a stretch woven I purchased in January from Fabric Mart.
Please don't look too closely at my deck flooring. We are currently painting our house (ourselves) and hope to work on the deck after the painting is done.
Since the legs are twisted, I merely rolled them up but in the photo below you can see what I mean by them twisting to the front.
This was very perplexing and I took these apart in the legs several times and resewed. I triple checked I cut them on the grain and I did. DD1 and I were discussing the twisting and she mentioned that there is an online tutorial on why pants twist and that you need to cut the legs parallel to each other only turned 180 degrees. Gosh, I hope that makes sense!
My old dog, he will be 13, was really having issues with me taking photos today and felt he needed to be part of the picture! Now that I've finally taken photos and my shin splints are better, I can do two things: run tomorrow (yay) and hem these pants to the rolled up length. :)
In conclusion, what a great pattern! I will be making more!!! Thanks for reading and happy sewing!
Sue & Hobbes!