I love this pattern. This is my 2nd go with it and I love it just as much as I did making the first version. How is that for a glowing endorsement?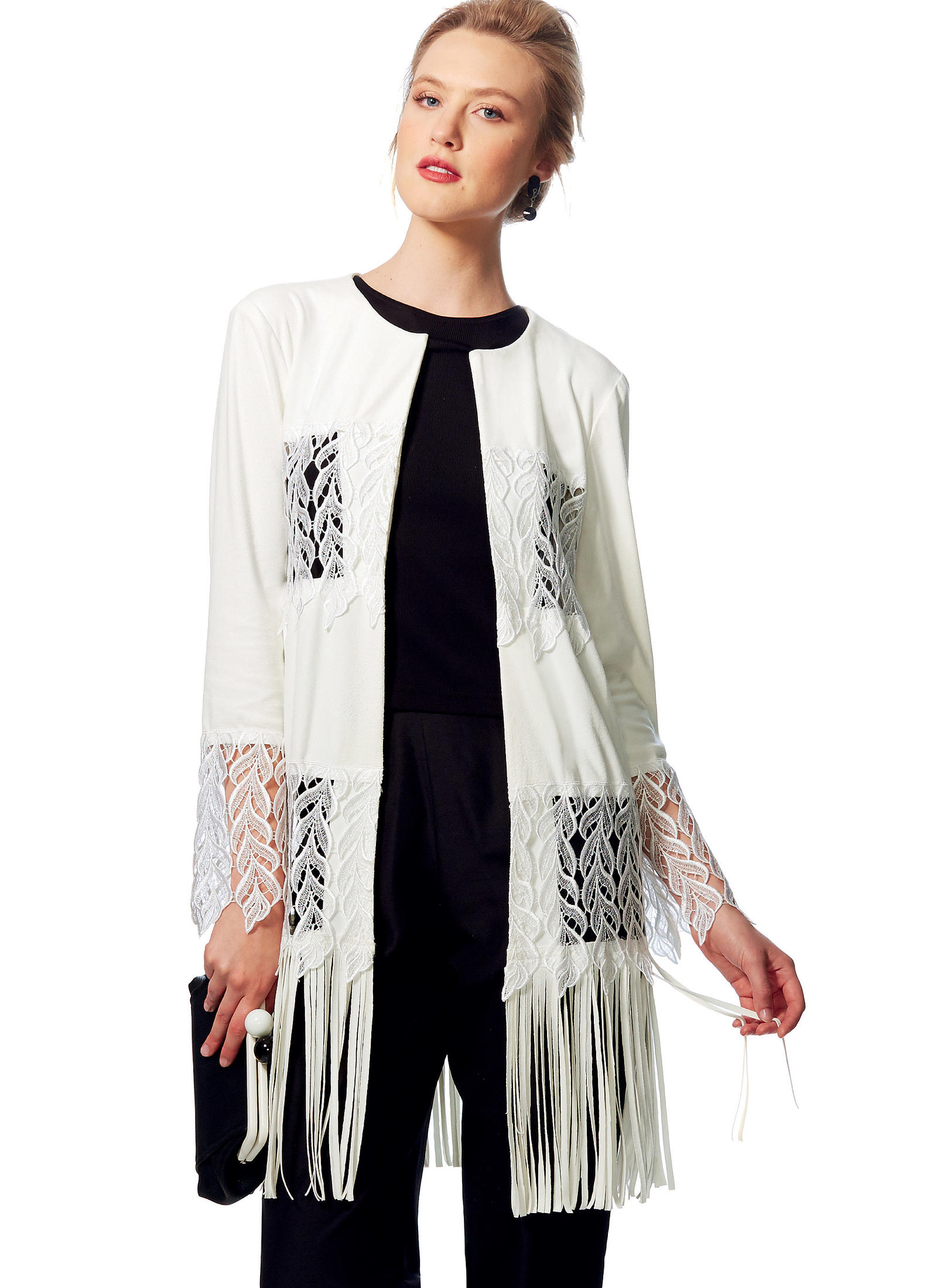 This time, I made view F, the longest view and added the self-fringe. I honestly thought the fringe would take several hours to create, but with a rotary cutter and a see-through ruler it was short work--about 20 minutes or less, as I did take a break.
Here is just a moment for a PSA, I purchased a titanium blade for my Olfa rotary cutter, and honestly, it is the only blade I will ever purchase again. It is that good!
Didn't the fringe turn out great?
This fabric, a faux suede from Fabric Mart, is hard to photograph. It is more of a rich brown that olive green as it looks in the photo. Oh, and sorry for the indoor photos but the actual temp was below zero (F). We've been in the midst of a terrible cold spell. I honestly don't know how Canadians do it!
This is a soft, fluid, and drapey fabric. It also has and embossed floral and paisley pattern on it that is just barely visible in the photos.
I was a tad worried about the length of this but not that it is finished, I am quite smitten with it.
I waited to attach the pockets until it was finished so I could get the location just at the right spot.
The brown trim that I attached just above the fringe, was from my stash. You see, my daughter from Baton Rouge challenged me to actually use my stash and make zero purchases for fabric, pattern, and supplies for an entire month. This just might kill me, but I am going to give it a go!
Wow, do I think this jacket is fun!
Thanks for reading! Happy New Year!
Sue