First of all, let me say that I can't believe I made it to the final three! I am thrilled and so thankful for those of you that voted for me! This has been such a pleasure to participate in and I am very proud of my creations, especially this one!
The final challenge's instructions were to create a garment based on art, an art movement, art period, etc. Basically sort of wide open, no? While I don't think of myself as an artist, I do love looking at and admiring art. My favorite period? That's hard to pin down but I really love the art deco period and how that depicts clothing styles for men and women.
More specifically, the art deco period reminds me of pop art and the bold, bright colors, clean lines and classy clothing.
Are you familiar with pop art? How about Lichenstein? See what I mean by bright, bold colors and classy clothing?
A reoccurring theme kept popping up for me and that was a yellow trench coat, just like Dick Tracy wore. I
h-a-d
to have one!
And how awesome is that coat?
For my trench, I used the Sewaholic Robson Trench pattern for this challenge.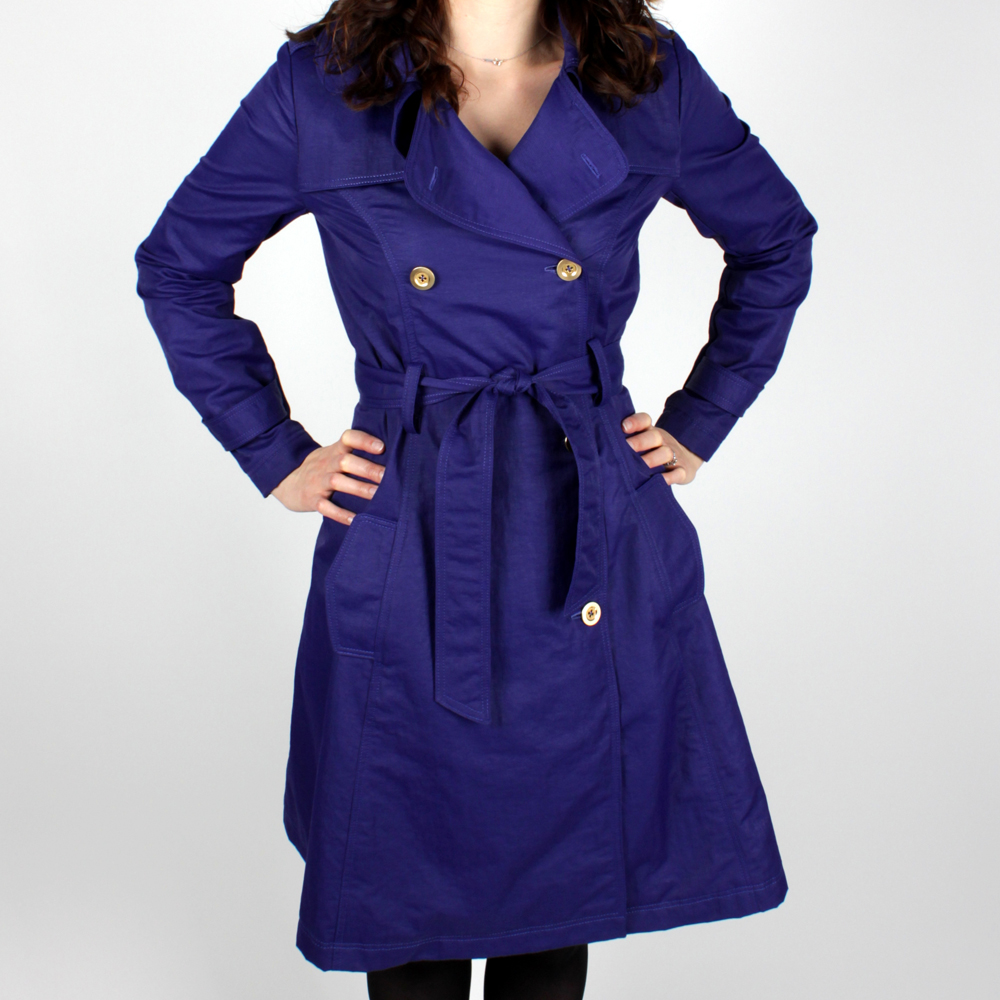 Isn't it just gorgeous? All the details are perfect for creating your own trench coat, especially one with the elegance of the art deco period. I just wish I could have found bright yellow wool to create my jacket in.
I couldn't just make it as is so I added the black piping on the storm flaps, both front and back. The black buttons also set it off.
Constructing this coat in a short time period was quite an undertaking! I didn't start on it until Saturday and I had another idea in mind but my daughter said to me, "Mom, you are in the top three. It is time to put up or shut up." Well said! So, I decided to go for the trench.
This pattern is designed for pear-shaped women, of which I am not so some alterations were necessary. I cut the bodice my regular size and graded the waist line and hips two sizes smaller. This was the fit I needed.
I love the details of this coat.
Here are some close ups:
Look at how smooth that sleeve cap is!
I left the lengths alone and they were perfect for my 5'7". This coat doesn't call for a lining, but I added one as it is much easier to get a lined coat on and off. I used a soft gray for the body and white lining for the sleeves.
The pockets are nice and roomy and the placement is just right!
I love my coat and can't wait to wear it!
Thanks for reading and if you like my coat, please vote for me!
Here is the link:
Vote Here!