So this is a super easy jacket made from knits from McCall's. Remember the uber popular little knit jacket (McCall's 6844) everyone made last winter?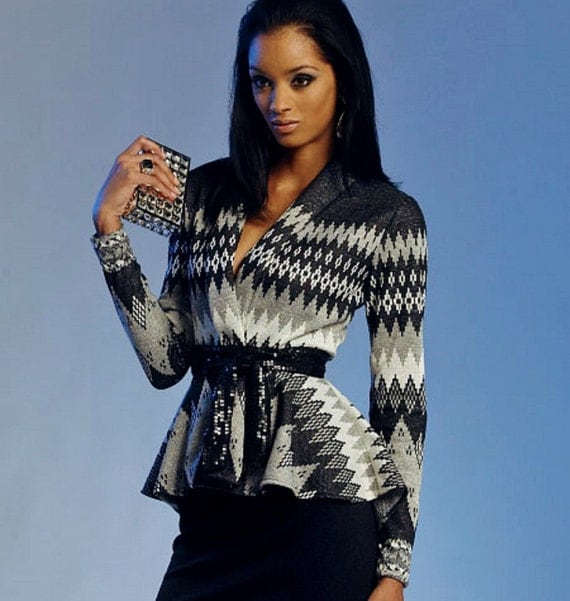 I made three of them myself! When I saw this pattern, McCall's 6996, I snatched it up right away!
So this is an instant gratification project. There are very few pieces: front, back, peplum, and the band. Wow, do I love projects like these!
I made this with a wonderful mesh-type knit from Marcy Tilton. I have such great luck with her knits and this was no exception and aren't the colors just awesome? I love everything about it!
I also added little bands to the sleeve hem as it was difficult to get the fabric to hem like I wanted. The bands gave the fabric a little overall heft as well so they hung better--if that makes sense!
So I stabilized the shoulders with 1/4" clear elastic and the front and lower hemlines I serged and turned and stitched. I tried a few combinations with the mesh and this worked best. Looks like with this pattern I need to make a bigger swayback adjustment. But don't you love that peplum?
I've worn this several times already this fall and have received many compliments. I see many more of these in my future!
This is a GREAT pattern!
Thanks for reading!
Sue