How FUN is this top from Simplicity? If you were me, you'd make this one too!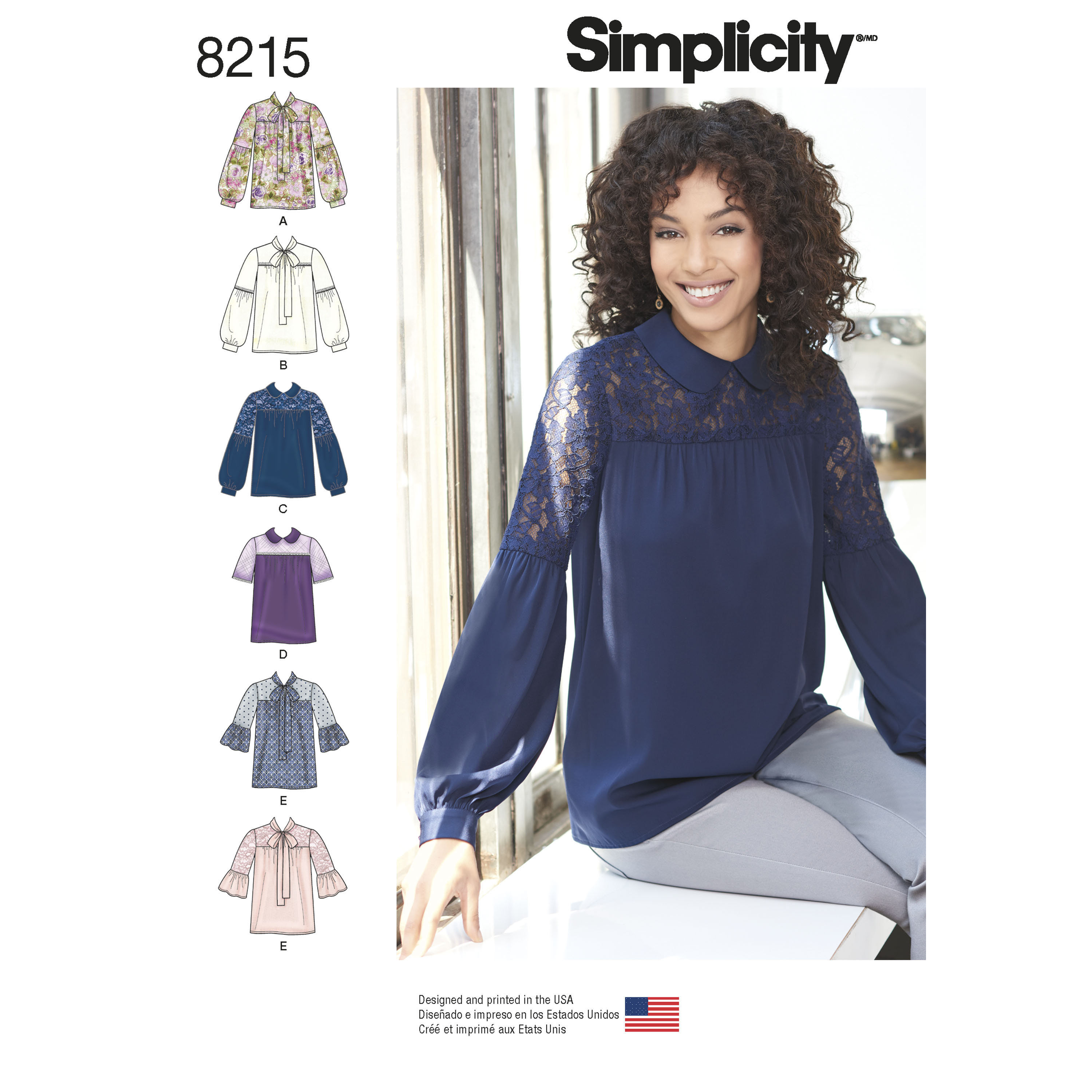 Image from Sewing Pattern Review. Of course, it looks amazing on the model who is pretty, young, and thin.
At first, I was going to make this pattern as it is, but I couldn't find any lining fabric for the lace bodice that worked.
I really didn't mind the sleeves sheer and I just love how full and flowing they are!
So, since I used the main fabric to line the bodice, I was stumped as to how to finish the neckline until I thought--duh--just create a facing or use bias tape. I made my own bias tape and it worked beautifully. I even used it on the back neck slit.
This fabric and lace were from the Casa collection from Joann's. While I don't go to Joann's to purchase fabric, I did see these two matching-colored fabrics and decided it was worth making a muslin.
If I create this again, I will make an FBA with a dart. I did make my usual swayback adjustment and also a sloping shoulder adjustment.
I really love the little collar, bodice and sleeve details. What are you sewing right now?
Sue