This is such an unusual top for me to make, but know what? I like it! It is unique and really out there!
This is Burda, 115 A from 05-2016. I downloaded it from BurdaStyle.com. IT is called a cape T-shirt and that sort of fits.
I had this fabric left over from another project and I thought the cat print would give this top a different sort of vibe.
See how the sleeves are not really sleeves?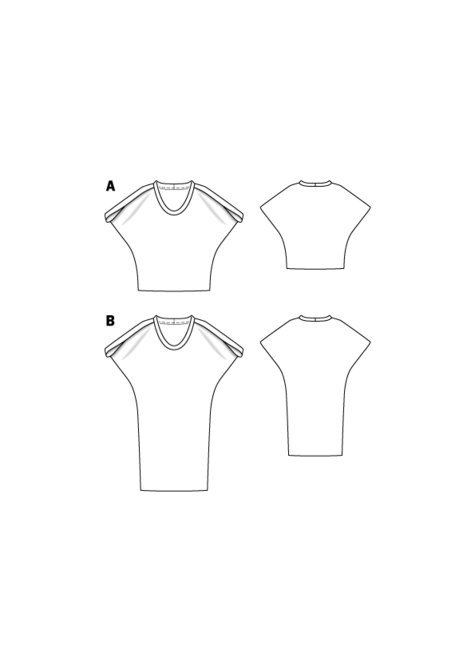 Above you can see the line drawing. This is very, very cape like in the manner in which the top of the garment is formed and cut.
And yes, the back does really cross over to the front as much as it looks. I like very much how this 'sleeve' treatment hugs your arms.
There isn't a center back seam on the pattern but I had to squeeze my top out of this so I added the seam. I don't think it detracts from the overall design at all.
There wasn't a direction on how wide to make the neckband, so I cut mine at 2.5 inches wide, folded it in half, and used a 1/4" seam to attach to the neckband. I wanted a nice thick band so this didn't dip too low in the front or back.
If I decide to make this again, I will need to make a swayback adjustment.
What are your thoughts on this unusual garment? Should I keep it, wear it?
Sue :)