Yep, you've read the title correctly, this is another animal-print Georgie Stretch Jean from Style Arc. I so love this pattern and there is no way I am finished with it yet. :)
In case you need a refresher on what the pattern looks like, here you are!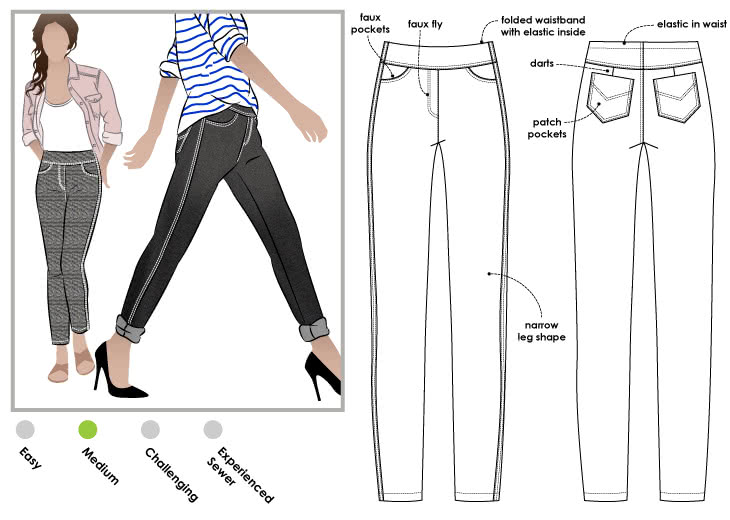 This 'jean' has everything you could possibly want. Jean styling but the comfort of a legging. Need I say more!
This time I made this in a super fun, animal printed ponte knit.
Here you can see the texture this fabric provides. Isn't is fun?
Oh, I digress for a minute, but those shoes are killer, right? Here you can see more of the print and texture of the fabric. I just love it. To compensate for the knit versus stretch woven, I measured the stretch of each and found there were comparable so I made my usual size. After wearing these all day, the usual size was the right decision. I love it when that happens.
My only alteration to this pattern was to add an inch to the length so I can wear some of the heels I have.
Thanks for reading and I so love your comments! Do you have any pattern you use over and over again? If so, I'd love to hear about it!
Sue