I completed one of my new year's resolutions--to make a bra! How fun and so much easier than I had anticipated. Here is my review for the classic bra pattern.
Pattern Description: There really isn't one on the pattern I purchased, so here is my own. Full-coverage, unlined bra with partial or full band has cup seams, elastic picot edging, and somewhat wide, comfortable straps.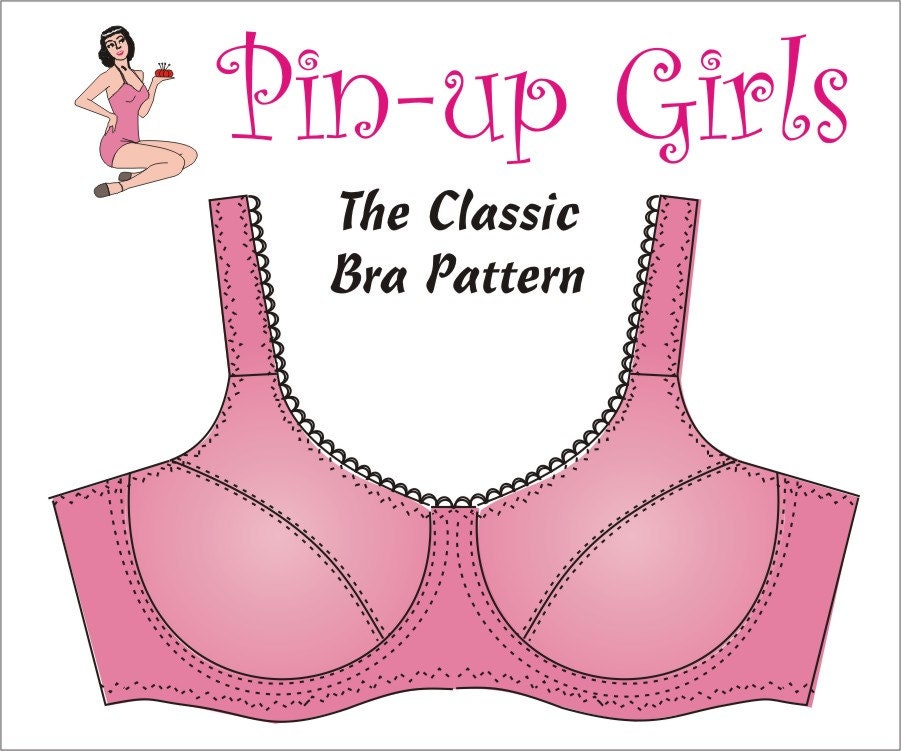 Sizes: Believe it or not, I purchased a small pattern (despite my full bust). The pattern I purchased covers sizes 30AAA to 38D. What a wide range of sizes!
The pattern and Manual to get your started are excellent. The visuals are great and if you've never made a bra before, I highly recommend purchasing the manual as well. Since I am a visual learner, the pictures were indispensable for me to construct this bra.
Did my finished bra look like the pattern? Well, yes, I do believe it does.
Directions: they are really good, even if you've never made a bra (like me!). The manual has many photographs and the pattern itself has many line drawings, all of which are very helpful.
I purchased the small kits to go along with everything I needed to construct two bras. The one I photographed is made with one of those kits. Kits are available at www.bramakers.com
What did I like/dislike?
Directions are great, really great. If you follow these directions exactly, you'll end up with a well-fitting bra. I measured everything very carefully and constructed everything slowly so I didn't have to use the dreaded but helpful seam ripper.
I really wish this bra pattern had more support. I like bras with a little padding and under wires to accommodate my fuller bust.
Modifications:
None. This was my first ever bra and I wanted to see what if anything I would need to adapt. I found the bra to fit well and most importantly feel comfortable. Did I also mention it is pretty?
Conclusion:
If you have always wanted to tackle making a bra, I believe this is a great pattern to start with. Just cut carefully and follow the directions carefully, slow slowly and you'll end up with a pretty undergarment. Construction from beginning to end is relatively fast, a bra can be completed in a short time.
Thanks for reading!
Sue